Published by Sebastião Verly in Special Dates, Daydreams
data: 08/03/2023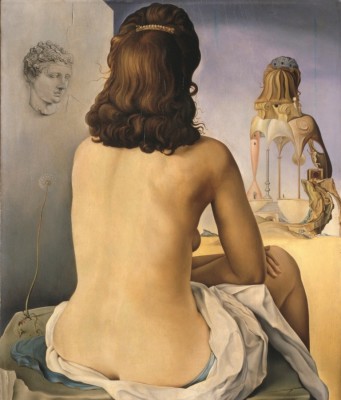 They say the Devil's greatest invention was the lemon, created in his attempt to copy the orange, God's newest invention. The latter, as they say, was God's second best invention of all time. The first of course, was woman.
WOMAN! That magic word, capable of diverting the most serious of discussions at any table. Her body, mysterious. Her face, clean, or with creams and lipstick. Her bust, arms, hands, polished or "all natural" finger and toe nails, hips, thighs, tiny knees (missing Nara Leão now), legs and feet… the beautiful feet of Clarissa. Whether taller or short, real thin or portly stout, beautiful woman are full of themselves.
There's always a welcomed place for curves of a lighter or more generous type, or a little fuller, cushy, if you so desire. All natural or with a little extra help, as you wish. Clothes, little do they matter. She looks at the mirror and sees herself. She is looked at around town and is full of herself. "How beautiful a woman's body is." Back in my hometown of Pompeu, there was an old rancher, Tuniquinho Garcia, who coined the phrase: "There are no ugly women in the world, they all have their grace."
Every woman deserves to receive compliments and even comments of a spicier degree in response to the provocation which, naturally, her body induces as she strolls by. Charm, regale, glamour, everything helps.
Young, adult, at the best and more refined older age… eccentric, very average, sweet, luxurious, sensual or demure, shy or naughty… Indian, black, white, yellow, blonde, German, mulatto, brown or mixture of colors and ethnicities, women are simply beautiful and desired here, there, everywhere.
What else could you want other than a soft kiss on the cheek or on the tip of the nose, a tender peck on the lips in a more intimate friendship? And what about the wonderful sensation of a tender embrace and, simultaneously, when two bodies touch and imaginations are let run wild… snuggling in a bit, a soft cheek pressed against the face, the feel of soft and delicate skin.
The happiest and most beautiful woman is one who, as she looks into the mirror, sees an even more beautiful woman looking back and feels good being just as she is. The details of womanly beauty are so countless that a treaty of thousands of pages would be needed to begin to tell and give examples of their true beauty and sweetness.
Listen to the female voice, ever original, with soprano timbres, unparalleled. What gentleness! Their smile is the most charming of all. To accompany a woman's face, treated or natural hair, blond, brunette, black, curls, voluminous, straight hair, and curly locks join to make a canvas that even the best painters could never reproduce. Beauty is essential, but every woman has her own original beauty; only hers, no one else's. Everyone always admires the beauty hanging in the air whenever a woman is present. She brings warmth, tenderness, affection, beauty, friendship and love.
Whether she is well pampered, a little more sophisticated, or a "wild child," she always brings charm and allure inside and outside of the screens and cameras, into any chamber or room, no limits.
"Every woman is a beautiful woman. She has to find her own beauty within herself, take care of her body from the inside out and lead a healthy life in order to have beautiful longevity," says Luiza Brunet.
And love intensely… Love intensely and always…
When a woman loves, she reaches an electrifying climax. It is a sublime moment, the moment when we leave this life and go to true paradise. We come upon this pink pearl in form and structure so fine, so delicate and intimate. I do not dare to mention its name. Magnificent epithelial parcel; vestibule crafted in perfection and even further refined; sexual icon near divine; that which transports us to unspeakable pleasure. Explosion of sensations, images that linger, supreme palate, the original perfume, unforgettable touches, marvelous sensations! Flashes of indescribable pleasures. The memory and flavor remain for hours, days, months, years, decades… There is still to remember the responses given in cries and whispers to us yet unheard… As the Argentine poet Jorge Luis Borges said, life is made ​​of moments.
Only women offer us such heavenly moments!
Sebastião Verly - Sociólogo, Cronista, residente em Belo Horizonte - MG.